PRESS ARCHIVE

Fredrigoni 365, calendar and design compendium 2021, with FL@33 contribution: number 29 (with allocated 'seed word' Break) by Tomi Vollauschek, London, UK, 8 December 2020 (English)
___


CLICK TO SEE COVER VARIANTS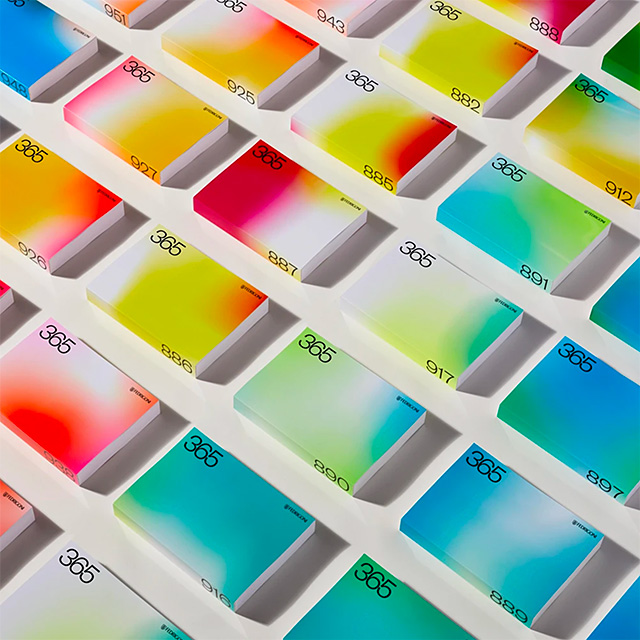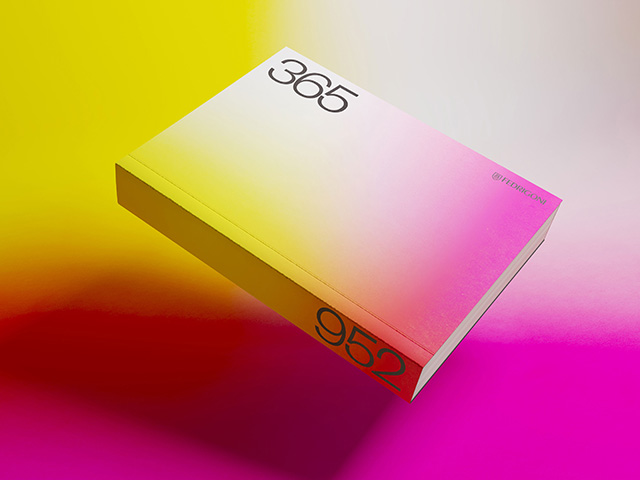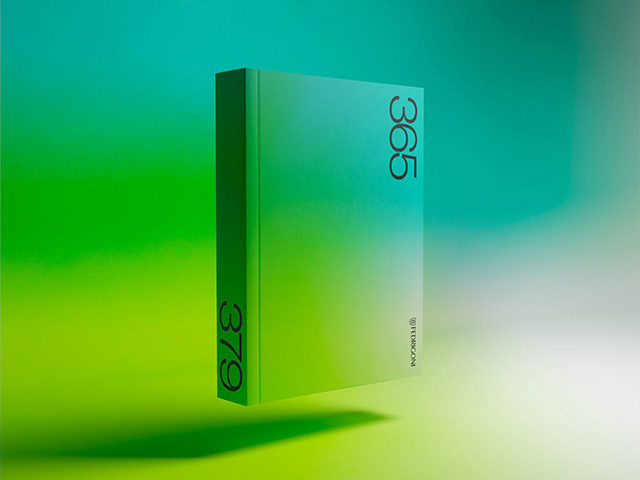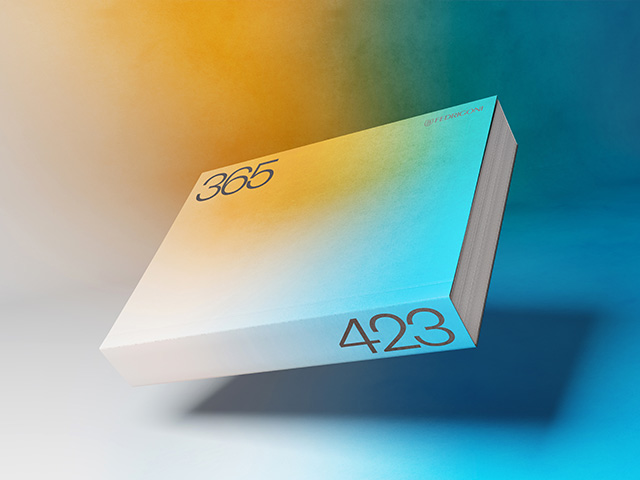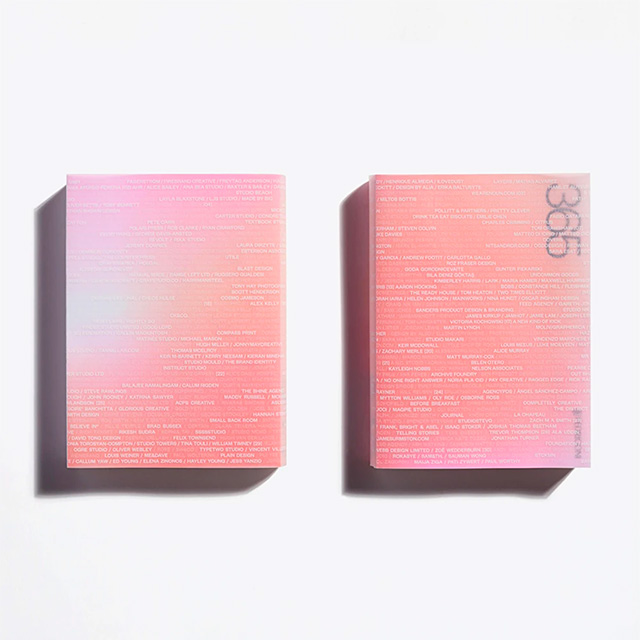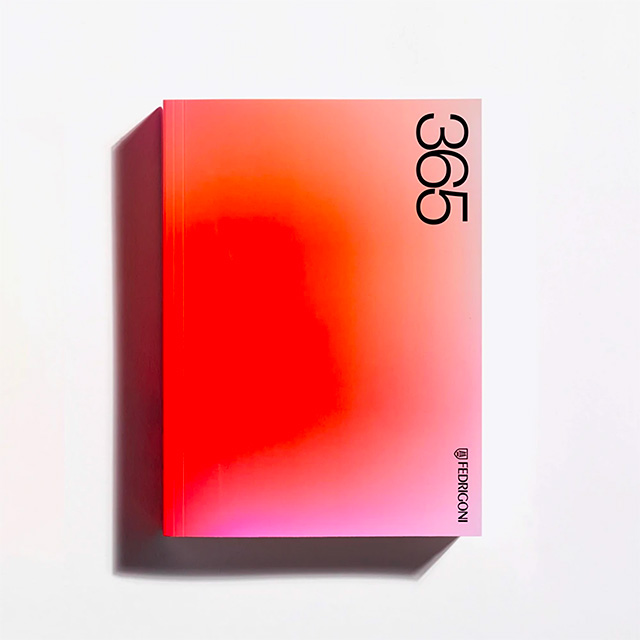 FEDRIGONI 365 | CALENDAR 2021 | DESIGN COMPENDIUM
Following Agathe and Tomi's four previous contributions to the Fedrigoni 365 calendars in 2018, 2019 and 2020 by Italian paper company Fedrigoni, FL@33 was kindly included for a fourth year running, possibly as the only contributor to all four calendars so far (tbc).
___ FL@33's Tomi Vollauschek contributed a visual interpretation of an allocated number that was then randomly used for date in 2021.
___ About 1,000 contributions by artists, designers and studios form the beautifully designed and digitally and randomly collated calendar and design compendium Fedrigoni 365 (2021).

FL@33 CONTRIBUTION | NUMBER 29
The number 29 with an allocated 'seed word' Break – in our for the date 29 January 2021 – was interpreted by FL@33's Tomi Vollauschek. Created in the night before our summer break – surrounded by mountains of boxes after moving house and studio.
___ Playing along the edge of legibility of two merged and intertwined numbers 2 and 9, they almost disappear as they form a joined new form, 'breaking' away from their expected appearance.

PROJECT DESCRIPTION
Fedrigoni 365, designed by TM for Fedrigoni UK, started four years ago as an unprecedented collaboration involving designers, illustrators and photographers from throughout the UK, gathered together by an open call for entries.
___ Now in its fourth year, the book has once again managed to pull together hundreds of creative masterminds. Following from black and white renditions of the calendar and the colourful 2020 edition, this year's calendar is even more ambitious featuring even more contributors. Design contributions were dynamically selected and printed by an algorithm resulting in 4,000 unique and numbered publications.
___ The copy that was assigned to FL@33 and that prominently features our name in black on the back of the book is a turquoise / cyan copy 261/4000. We later got our hands on another two copies that include our contribution: A fluo orange / pink copy 2540/4000 featuring our number 29 in April in fluorescent pink. Another copy is purple / magenta – number 2609/4000 – with our 29 appearing in July in dark purple.

OFFICIAL BRIEF
Your number: 29. Seed word: Break. The seed word is given to inspire your creative direction, and is open to your interpretation.
___ As an ode to community and togetherness this year we've opened submissions to over 1,000 participants. As such the brief is different to that of previous editions.
___ This year's submissions will not be related to a specific date. Instead, each participant has been assigned a number from 1–31 alongside a randomly allocated 'seed' word.
___ We would like you to interpret the number that has been allocated to you, taking inspiration from the 'seed' also sent to you in the body of the email that accompanied this PDF. For example, if you receive the number 7 and the seed word 'flower' you might interpret your design as a floral number 7. The seed word must NOT appear in your design, it is given purely for creative inspiration.
___ All designs will be selected at random using variable data software and allocated to a relevant date. As a result, every copy will be entirely unique, with no two copies the same. Our algorithm will evenly distribute each design across the entire collection of calendars.
___ Fedrigoni 365 2021 will be printed digitally on the Ricoh digital five colour Pro C7200 to Freelife Vellum Premium White 120g/m2.

CHARITY
Previous editions of the publication have put the spotlight on select stocks from Fedrigoni's vast range of papers, from an entirely black book in 2018 to an entirely white edition in 2019, followed by a recycled rainbow of colours in 2020. All profits from previous editions have been donated to charity, so far raising over £15,000.

STOCKIST
Counter-Print

SPECS
English
OTA bound
416 pages
165 x 220mm
£15
Published December 2020
TM for Fedrigoni UK

PICTURE CREDITS
The six cover variant pictures of the book were taken and provided by the book designers TM.