PRESS ARCHIVE

Every Day is Play, A Celebration of the Video Game, with FL@33 contribution WiimoteMario, compiled, designed and published by Matthew Kenyon, Game Paused, #614, p.180, Wakefield, UK, October 2014 (English)
___


CLICK TO SEE COVER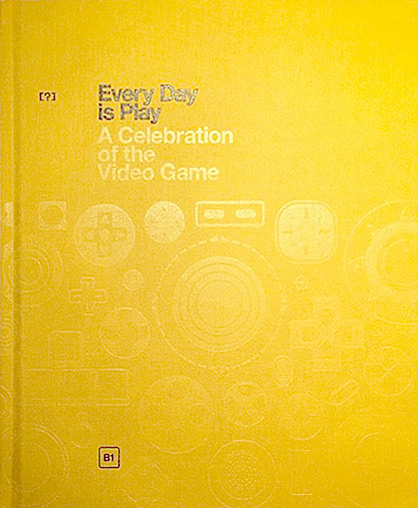 EVERY DAY IS PLAY | WIIMOTE MARIO
614 | Caption: FL@33, Illustration Series: WiimoteMario, 2014, Digital Illustration | This specially created FL@33 contribution for Game Paused's book Every Day is Play is inspired by our Butterfly Pencil Sculpture Illustration and made using digitally created illustrations of Nintento's Wii Remote (aka Wiimote). Like the pencils in our Pencil Sculpture Series are all Wiimotes life-sized in this enormously large visual.
CLICK FOR MORE INFO | OFFICIAL BLURB
A snapshot of video game culture past and present, Every Day is Play is the first self-published book project from Game Paused. Capturing a whole generation's imagination through a series of interviews, features and fan-art, it promises a wealth of creative play—bringing every gamer together in a true celebration of the game.
___ Covering a varied range of topics from both inside and outside the gaming industry, the book will house over 30 key features and interviews, and over 1000 images from artists around the world.

SPECS
Hard Back Cover
Over 300 pages
210 x 250mm

Multiple Paper Stocks
Foil-stamped Cover
Published October 2014