PRESS ARCHIVE

Fredrigoni 366, calendar and design compendium 2020, with FL@33 contribution: 28 August by Tomi Vollauschek, London, UK, 7 November 2019 (English)
___


CLICK TO SEE COVER VARIANTS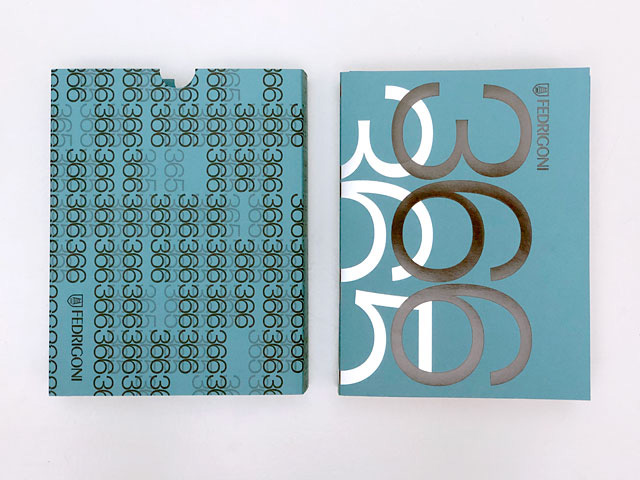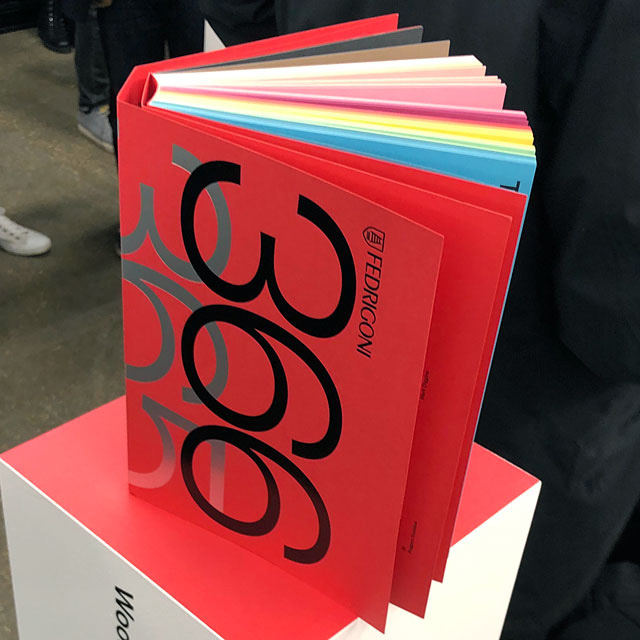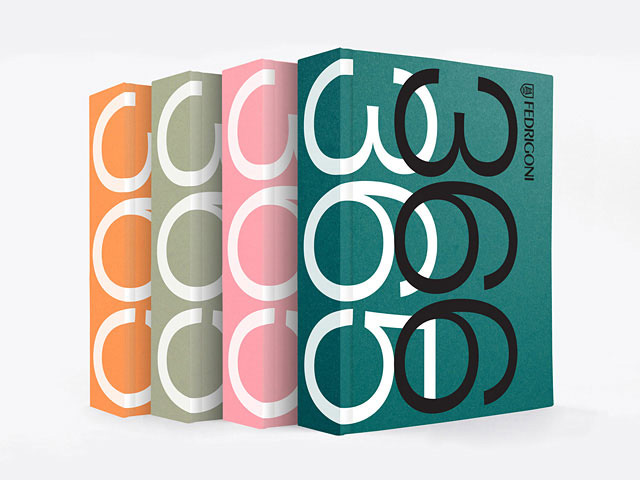 FEDRIGONI 366 | CALENDAR 2020 | DESIGN COMPENDIUM
Following Agathe and Tomi's two previous contributions to the Fedrigoni 365 calendars in 2018 and 2019 by Italian paper company Fedrigoni, FL@33 was kindly included for a third year running.
___ FL@33's Tomi Vollauschek contributed a visual interpretation of a randomly allocated date in 2020.
___ Together all the 366 contributions by artists, designers and studios form the beautifully designed calendar and design compendium Fedrigoni 366 (2020).

FL@33 CONTRIBUTION
The number 28 for the date 28 August 2020 was interpreted by FL@33's Tomi Vollauschek.
___ The project description as supplied with the artwork: 'A typographic composition created with a series of points (full stops) set in 28 points using 28 fonts. The dotted lines and dot-matrix numerals of 28 consist of 28 points each.' Tomi Vollauschek, FL@33

OFFICIAL PROJECT DESCRIPTION
Fedrigoni 365, designed by TM for Fedrigoni UK, started three years ago as an unprecedented collaboration involving designers, illustrators and photographers from throughout the UK, gathered together by an open call for entries.
___ Now in its third year, the book has once again managed to pull together hundreds of creative masterminds – introducing 366 to mark 2020's leap year. Following from black and white renditions of the calendar, this edition delves into the exciting world of colour, through the environmentally-friendly range, Woodstock. This year's calendar features a white tip-in for February 29, designed by Supermundane, blazoned with a shimmering holographic foil to commemorate the extra day.
___ The design brief is purposefully restrictive, inviting contributors to design in one colour and within a specific size. Nevertheless, we are always amazed by the plethora of gloriously different designs dreamed up by our diverse contributors. Interpretations range from numbers to historical figures, from photographs to vector graphics. No two submissions are the same. The result is a gloriously diverse tome. One that will keep you occupied for hours, leafing through the spectrum of colourful pages that make up this year's Fedrigoni 366 Calendar.

CARBON BALANCED
As a range, Woodstock's hues move through every colour of the spectrum. It delivers from a sustainability standpoint too. Woodstock is one of the most environmentally-friendly coloured ranges on the market, formed with 80% recycled and 20% FSC® certified virgin fibres. In addition to these inherent environmental credentials, the book has been Carbon Balanced. Additionally, as part of the process TM have minimised waste by planning the slip case, eight and four page covers plus other collateral from a single B1 sheet of paper.

STOCKIST
Counter-Print

SPECS
English
Section sewn and PUR bound, with an 8 page wrap around cover
434 pages
165 x 220mm
£15
Published November 2019
Book Concept and Design: TM

PICTURE CREDITS
The last of the three cover pictures of the book was taken and provided by the book designers TM.