PRESS ARCHIVE

Fredrigoni 365, calendar and design compendium 2019, with FL@33 contribution: 6 November by Tomi Vollauschek, London, UK, 29 November 2018 (English)
___


CLICK TO SEE COVER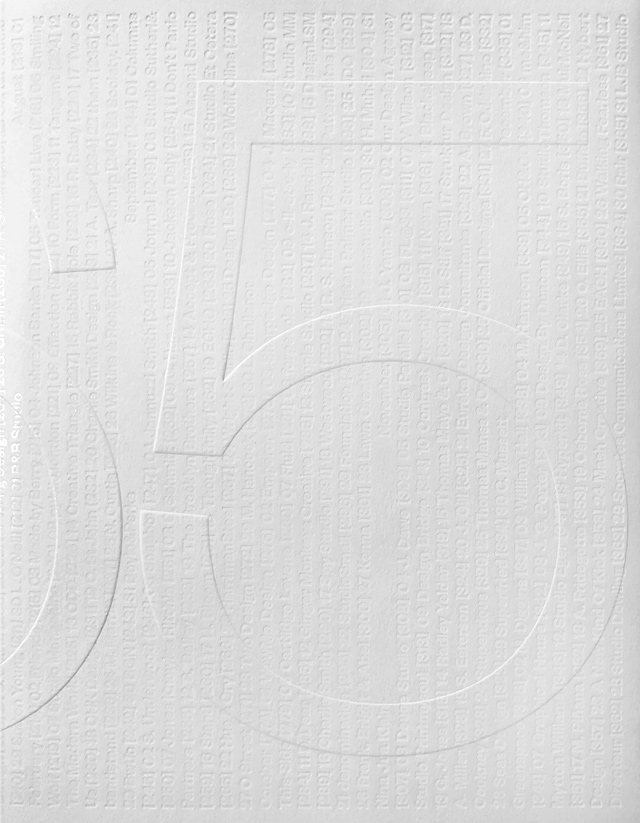 FEDRIGONI 365 | CALENDAR 2019 | DESIGN COMPENDIUM
Following Agathe and Tomi's contributions from 2017 to the 2018 edition of the 365 calendar project FL@33 was invited in summer 2018 by Italian paper company Fedrigoni to contribute again a visual interpretation of a randomly allocated day of the year (2019).
___ The resulting photographic visual by FL@33 now forms part of the calendar and design compendium Fedrigoni 365 (2019) and proceeds will be donated to charity.

FL@33 CONTRIBUTION
The number 6 for the date 6 November 2019 was interpreted by FL@33's Tomi Vollauschek.
___ The project description as supplied with the artwork: 'An opportunity to celebrate different cultural backgrounds by presenting two different ways to show the number three using fingers. My trilingual three-year-old daughter shows the British sign with her left hand and the way most continental European countries do it by including a thumb. Her six fingers also form the FL@33 logo.' Tomi Vollauschek, FL@33

OFFICIAL PROJECT DESCRIPTION
Fedrigoni 365, designed by TM for Fedrigoni UK, is an unprecedented collaboration involving 365 designers, illustrators and photographers from throughout the UK, gathered together by an open call for entries.
___ Each participant was asked to contribute a piece of work interpreting a date provided to them at random. Confines were established to challenge each designer's creativity by restricting the book to one colour print, which forced their pieces to focus strictly on concept, shape and form. Through these parameters the Calendar has shaped into a beautiful visual story whose pace varies from page to page, and spread to spread.
___ For the 2019 edition each design was printed to one of ten white sheets from Fedrigoni's expansive collection of papers. The resulting book has a mille-feuille-like layering, from the blueish hues of X-Per Premium White to the warm tones of Materica Gesso and Old Mill Bianco. Each date has a spread of its own, giving the designs space to breathe, and the book itself an imposing size. The resulting white tome is part numeral muse, part source of historic facts and part thing of beauty.

CHARITY
500 copies of the book will be sold with profits going to Shelter – a charity to help the homeless.

STOCKIST
Counter-Print

SPECS
Open bound spine
English
Silver throughout
printed to one of ten white sheets from Fedrigoni's collection of papers
768 pages
165 x 220mm
£20
Published November 2018
Book Concept and Design: TM

PICTURE CREDITS
The last four pictures of the book itself were taken and provided by the book designers TM.