PRESS ARCHIVE

Good vs Evil, 2, Man vs Animal, zine published by Daniel Cantrell aka the Horror, featuring FL@33's contribution Bee Hives vs Beach Huts, UK, November 2008 (English)
___


CLICK TO SEE COVER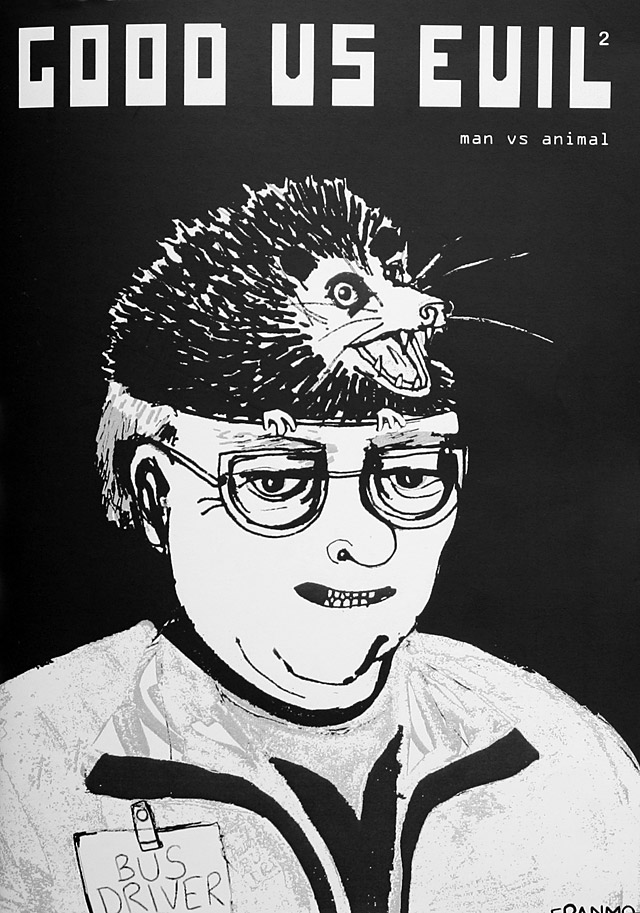 ART ZINE CONTRIBUTION | GOOD VS EVIL
We were invited by Daniel Cantrell aka The Horror to contribute an artwork for the Man vs Animal issue of his zine and submitted two FL@33 photographs we remembered having taken that feature an almost identical constellation of bee hives – a picture we took in France – and beach huts we photographed at Britain's East Coast somewhere in Norfolk. it was published in an edition of 100.
___ The original, previously unpublished colour photographs were printed in black and white – as the rest of this inspirational art zine.
___ It forms part of FL@33's ongoing photo series Pairs where you can see the original colour version in more detail.