PRESS ARCHIVE

BlackBook, 33, The Journey / summer issue, commissioned FL@33 illustration, Flower-hunting in the Congo, with contributor mini-profile, p.36, pp.166–168, p.170, New York, USA, May 2004 (English)
___


CLICK TO SEE COVER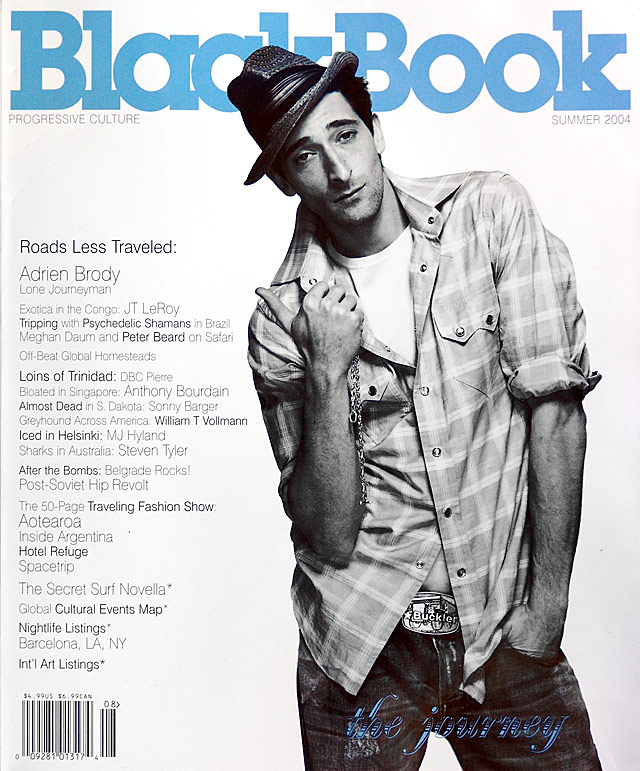 BLACKBOOK MAGAZINE | ILLUSTRATION
FL@33 was commissioned by New York-based BlackBook magazine to create an editorial illustration for their feature article on flower-hunting in the Congo – resulting in the mixed-media artwork shown here.

WHO'S WHO | CONTRIBUTORS' MINI-PROFILES
Agathe Jacquillat and Tomi Vollauschek are FL@33, a multi-disciplinary design studio based in London. For JT LeRoy's story on flower-hunting in the Congo (page 166), FL@33 offered their vision of LeRoy's passion. Their client list includes MTV Networks and VH1 Europe, among others.
___ Jacquillat's worst travel experience entails arriving a day late for a snowboard vacation in Riksgränsen, where she lost her reservation to the only hotel in town. She ended up having to sleep in an igloo.