PRESS ARCHIVE

Graphic, 1: Location: look, read, use – visual culture magazine, by Marc A. Valli, mini-profile and FL@33's Budapest travel journal excerpts, pp.114–119, Bis Publishers, Amsterdam, The Netherlands, April 2003 (English)
___


CLICK TO SEE COVER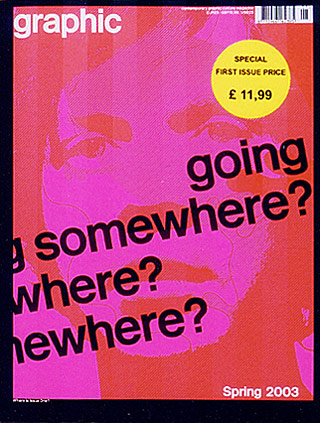 GRAPHIC | EDITORIAL DESIGN
FL@33 was invited by Marc A. Valli to create a 6-page editorial sequence and provide them with a selection of 'best of' FL@33 projects so far for an additional profile page – all published in the launch issue of Graphic magazine.
___ The first issue's theme was location. Each issue went on to examine a different theme within contemporary visual culture – with the last issue (#12) being released in November 2007. The magazine was edited in London and published by Amsterdam-based Bis publishers.
___ FL@33 photo series featured excerpts from our Budapest travel journal.