PRESS ARCHIVE

Fredrigoni 365, calendar and Love-themed design compendium 2023, with FL@33 contribution:
3 March by Tomi Vollauschek, London, UK,
1 January 2023 (English)
___


CLICK TO SEE THE COVER AND HUE VARIANTS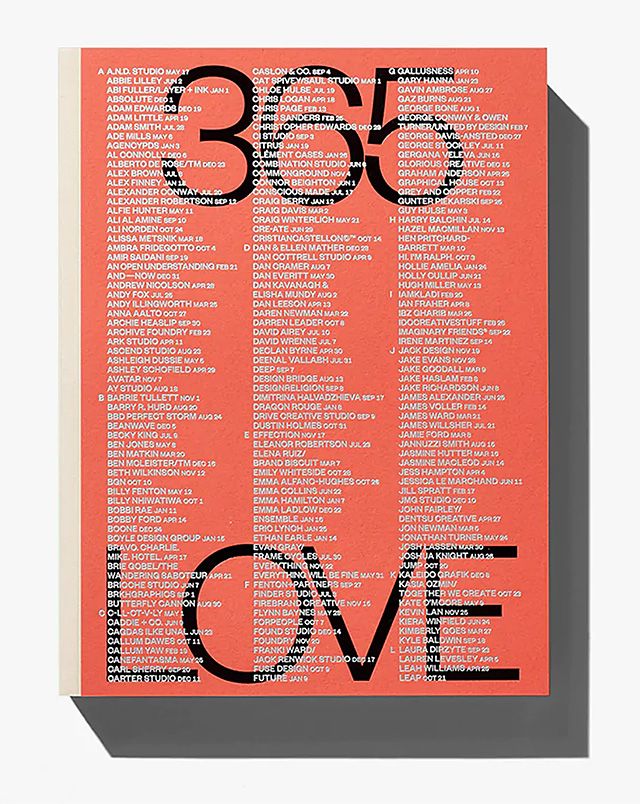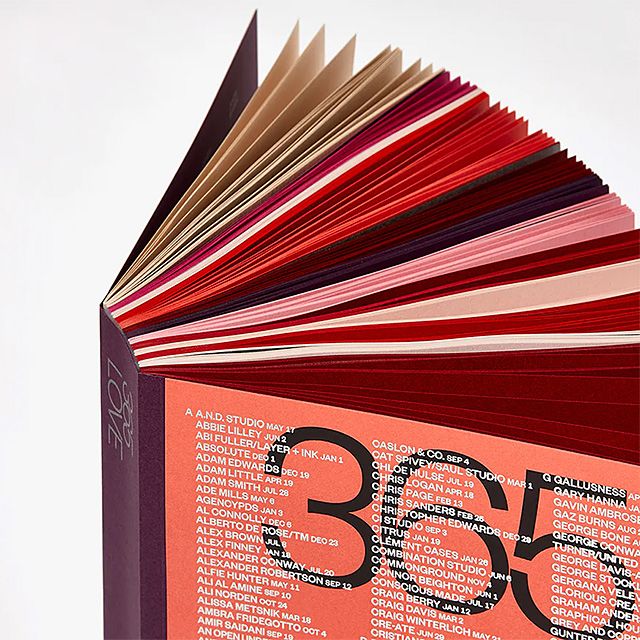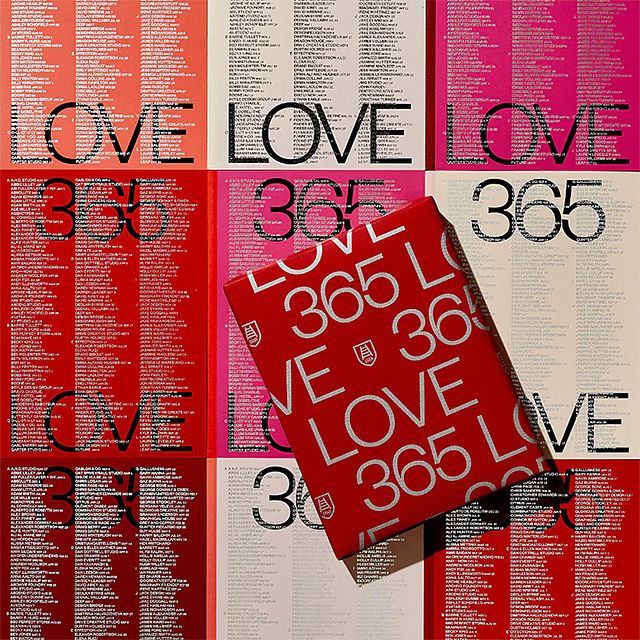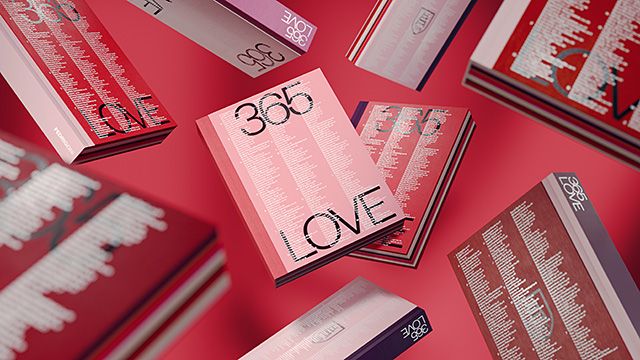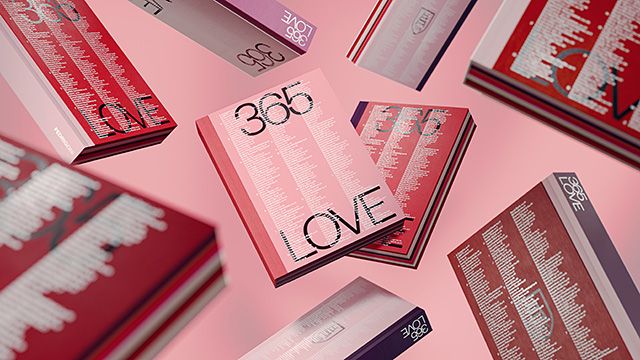 FEDRIGONI 365 | CALENDAR 2023 | DESIGN COMPENDIUM
Following FL@33's six previous contributions to the Fedrigoni 365 calendars in 2018, 2019, 2020, 2021 and 2022 by Italian paper company Fedrigoni, FL@33 was kindly included for a seventh year running, as one of the very few contributors to all calendars so far.
___ FL@33's Tomi Vollauschek contributed a visual interpretation of a specific, randomly allocated date in 2023. This time he created for the love-themed publication a typographic experiment with the number 3 (March 2023).
___ Together all the many hundreds of contributions by artists, designers and studios form the beautifully designed calendar 2023 and design compendium Fedrigoni 365 (2023).

FL@33 CONTRIBUTION | 3 March 2023
As printed in the publication: <3≈
___ Tempted to play with the FL@33 logo itself, Tomi stopped short to do so while the studio itself is going through a time of flux. Instead, a turned heart – on fire no less – seemed most appropriate for the project brief.

PROJECT DESCRIPTION
Fedrigoni 365, designed by TM for Fedrigoni UK, started six years ago as an unprecedented collaboration involving designers, illustrators and photographers from throughout the UK, gathered together by an open call for entries.
___ Now in its sixth year, the book has once again managed to pull together hundreds of creative masterminds. Previous editions of the publication have put the spotlight on select stocks from Fedrigoni's vast range of papers, from an entirely black book in 2018 to an entirely white edition in 2019, followed by a recycled rainbow of colours in 2020, a digitally randomised explosion of colours in 2021 and a multi-volume piblication in 2022.


CLICK TO SEE THE OFFICIAL BRIEF

Your date | 3 March

The deadline | 10pm, Wednesday 21st September 2022

Brief | The overarching theme for this year's Fedrigoni 365 is 'LOVE'.
___ We would like you to consider the concept of LOVE as a seed word along with the number that has been allocated to you. This could be either a literal or an abstract interpretation.
___ Your design can be influenced by anything to do with the given number, date or time of year, but please keep in mind that we want this to be a book of numbers, influenced by the concept of LOVE. Your allocated number should be a core element of your design.
___ For example, if you are given 7 February, you will be expected to interpret the concept of love through the number 7. Please do NOT include ordinal indicators, i.e. do NOT include abbreviations such as 'nd', 'th', 'rd' or 'st' in your design. This year the calendar is a single book printed in silver on a variety of red hues from the Fedrigoni collection.

Artwork | Please follow the below specifications.

Document Size | 132 x 132mm, no bleed.

Formats | Depending on the content of your artwork please save in one of the following ways: Raster based If your artwork contains ANY raster data (pixel based data) it must be supplied as a one colour greyscale TIFF. In Photoshop go to Image > Mode > Greyscale then save your file. Vector based If your artwork is pure vector data (i.e. type and control points etc.) it must be supplied as a PDF. Please save as PDF/X-4:2008.

Colour | All designs are to be reproduced in one colour. All artwork to be set in PANTONE+ Solid Uncoated 877 U.

Submit | (...) You will be asked for details relating to your entry and the option to include up to 50 words to accompany the design.

CHARITY
All profits from previous editions have been donated to charity, so far raising over £22,000. Profits from sales this year will be donated to the British Heart Foundation.

STOCKIST
Counter-Print

SPECS
English
165 x 220mm
416 pages
Casebound
£17.50
Published 2023
TM for Fedrigoni UK