PRESS ARCHIVE

Netdiver, netdiver.net, Stereohype v.2, posted by Carole Guevin, Montreal, Canada, 2 April 2015 (English)
___

Archive copy of: netdiver.net/...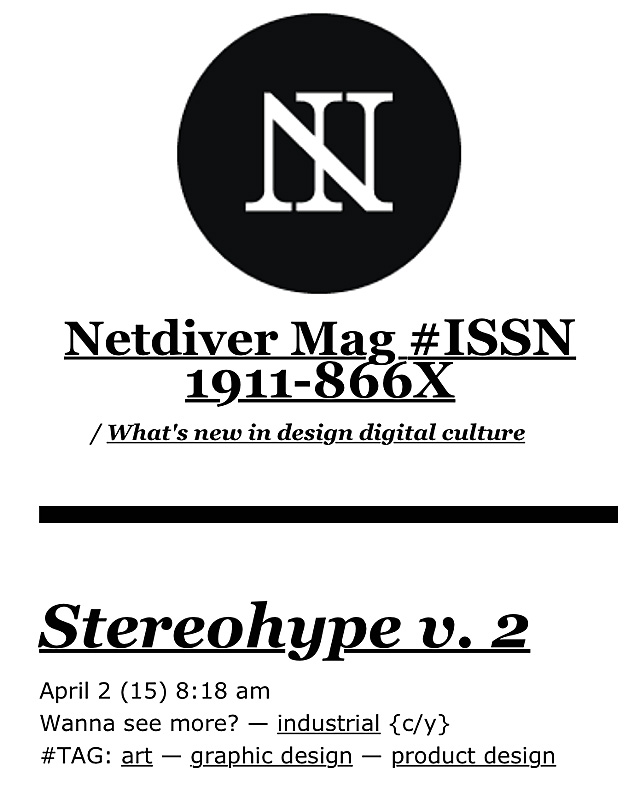 Stereohype v.2
Following Stereohype's 10th anniversary celebrations a few months ago, the founders Agathe Jacquillat and Tomi Vollauschek have relaunched a new Stereohype website.
___ Love their tagline: Graphic Art Label.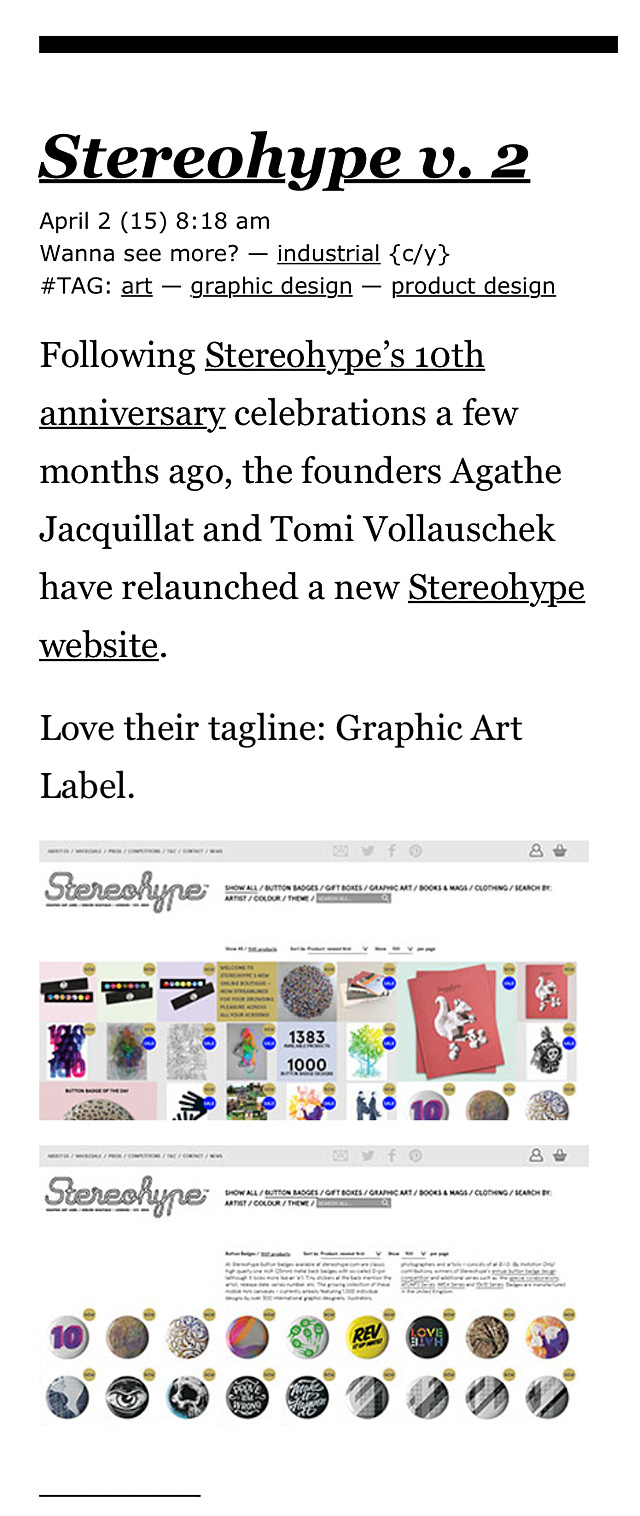 CAPTIONS
My BIO little collection.
___ From the days when I discovered it – is it already over a decade ago.