PRESS ARCHIVE

Design Week, designweek.co.uk, Inspiration, Stereohype button badge design competition winners, by Aimée McLaughlin, London, UK, 23 November 2016 (English)
___

Archive copy of: designweek.co.uk/...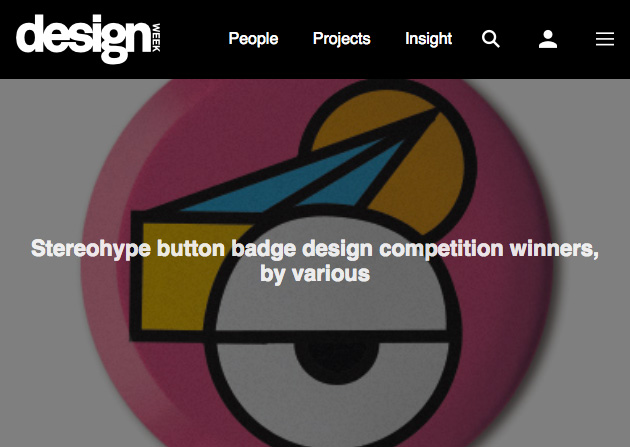 DESIGN WEEK | 23 NOVEMBER 2016
Stereohype has revealed the winners of its 12th annual button badge design competition. The winning designs were selected from over 1000 submissions in total, with each judge selecting their ten favourite badges. See the full list of winners here.

CREDITS
Badges are by selected competition winners 2016: Prateek Vatash, Lara Peralta, Ray Mendoza, Gardenia, Sherri Forsting and from B.I.O. (By Invitation Only) Series 16: Agathe Jacquillat, Ben the Illustrator, Julien Martin and FL@33's Tomi Vollauschek.