PRESS ARCHIVE

Grafik, 124, Roughs, Flat Out, announcing FL@33 / Stereohype solo exhibition in Paris, France, p.7, London, UK, December 2004 (English)
___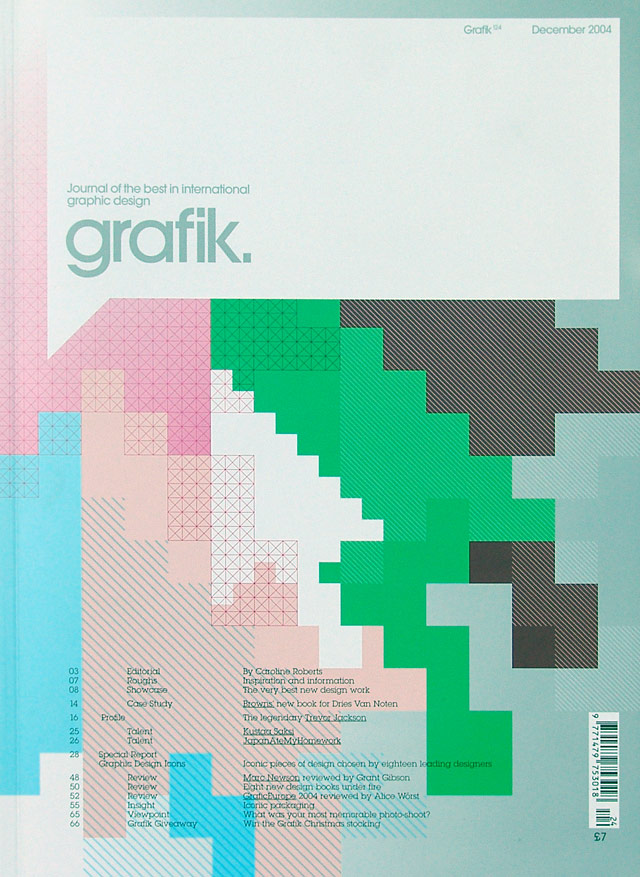 GRAFIK | ROUGHS SECTION
Announcing the first ever FL@33 / Stereohype solo exhibition in Paris. The exhibition was entitled 8min 20sec where the photographic print series and video of the same name was launched beside other FL@33-designed pieces shown there.

FLAT OUT.
Net-based gallery-cum-boutique Stereohype (newly launched by FL@33) is kicking off its activities with an exhibition in Paris aimed at "capturing the city". It has created a deceptively simple yet engagingly intricate video patchwork which blows Mike Figgis clean out of the water. Each image is sewn together from 500 frames of a 500-second video, forming a square canvas to be displayed on plasma screens. Shot in various locales across the city (such as the Arc de Triomphe), the show offers ample fodder for detached voyeurs wanting a window into the cité de l'amour. The show runs from 2 December to 14 January at the Zotoprod space. Call +33 (0)1 4659 1369 or point your browsers to stereohype.com for more information.