PRESS ARCHIVE

Computer Arts, 136, June issue, Be the Best! issue, Learning New Skills – Special, by Nick Spence, with FL@33 interview excerpts and various works, pp.36–44, London, UK, May 2007 (English)
___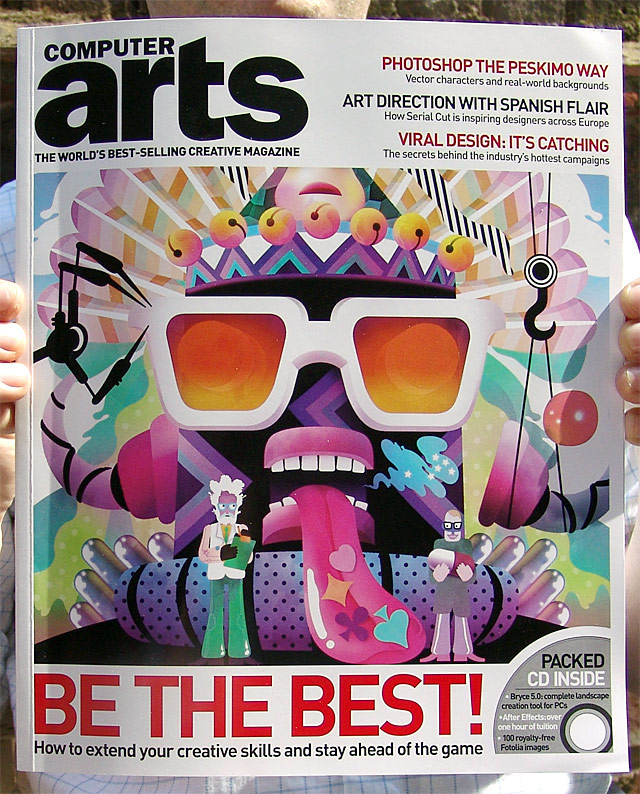 BE THE BEST! | LEARNING NEW SKILLS
(…) Use your experience | (...) Mentoring and learning through collaboration and working as a team also play an important part in learning new skills. "Observe and listen carefully to others and apply your new tricks the next time around," suggests Tomi Vollauschek, one half of creative partnership FL@33. "This might sound obvious, but to become a more skilful graphic designer you only require common sense and the will to absorb and apply the knowledge gained by your own experience and by learning from others."
___ Finding time to experiment on non-commercial projects will also add valuable skills. "Self-initiated projects, especially collaborative projects involving people with different skill sets, are ideal playgrounds to get your fingers dirty," says Vollauschek. (…)

CAPTIONS
01 | Part of the FL@33 Stereohype postcard set. Tomi Vollauschek thinks learning-by-doing is best for new skills. | 02 | For FL@33, which recently produced this customised Dalsouple rubber floor design for its HQ, communicating ideas to others, verbally or visually, is an essential skill everyone must learn. | 03 | FL@33 was recommissioned to design this patterns book on new surface design by Drusilla Cole for Laurence King Publishing. Loads of books and endless curiosity will serve you well, suggests Tomi Vollauschek.