PRESS ARCHIVE

Websites, Feierabend Verlag, featuring bzzzpeek.com, pp.102-103, Berlin, Germany, June 2004 (English)
___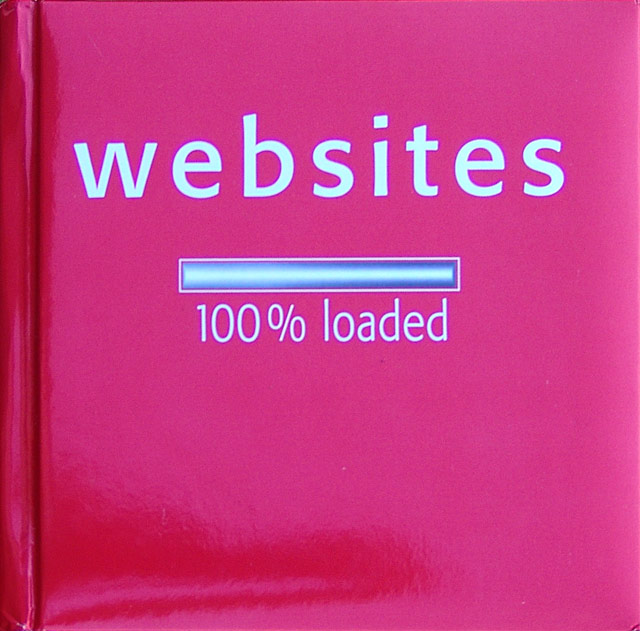 WEBSITES | BZZZPEEK.COM
p.102 | bzzzpeek.com | Designer: A. Jacquillat, T. Vollauschek | Programmierer: A. Jacquillat, T. Vollauschek | Producer: A. Jacquillat, T. Vollauschek | Company: FL@33 | bzzzpeek.com | United Kingdom

STOCKISTS
amazon.co.uk
amazon.com
amazon.ca
amazon.de
amazon.fr
amazon.co.jp

SPECS
Hardcover
667 pages
133 x 132mm
ISBN: 978-3899850505

Published June 2004

Feierabend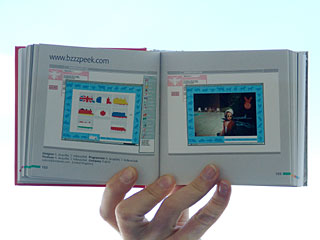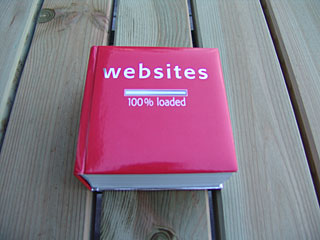 OFFICIAL BLURB
The Internet is the newest mass medium and at the same time most exciting technical development of our time. It offers nearly unlimited communication and information possibilities for everyone, according to the motto: "everyone, everywhere, connected." Created from a military network in the U.S.A. in 1969 and furnished with the graphic user interface World Wide Web, the Internet has long incorporated countless local networks and web sites worldwide. It isn't surprising that around the globe over 500 million users are surfing more than 2 billion web sites. And there is no end in sight, because the Internet is expanding with dizzying speed. The appeal of the Internet is its actuality. Data can be accessed immediately from anywhere in the world, and everything one can even think of, on every possible theme, is offered. For both private individuals and companies, web sites are the modern equivalent of business cards. Websites uses detailed screen images of numerous selected sites covering themes including lifestyle, food, travel, sports,...
(...) CONTINUE READING
...art and music, offering the curious reader an entertaining overview of this fascinating and fast-paced medium. For anyone who enjoys surfing the Net or those looking for creative suggestions, this book is just the right thing!
___ German: Das Internet ist das jüngste Massenmedium und die zugleich spannendste technische Entwicklung unserer Zeit. Es bietet nahezu grenzenlose Kommunikations- und Informationsmöglichkeiten für jedermann - frei nach dem Prinzip "everyone, everywhere, connected". Anfang der 1990er begann der Siegeszug um die Welt und heute umfasst das Web zahllose lokale Netzwerke und Websites. So wundert es nicht, dass rund um den Globus über 500 Millionen Nutzer in über 2 Milliarden websites surfen. Und es ist kein Ende in Sicht, denn das Internet verbreitet sich in rasender Geschwindigkeit. Der Reiz des Internets liegt dabei in seiner Aktualität. Daten sind weltweit sofort abrufbar, es werden alle erdenklichen Angebote zu allen möglichen Themen präsentiert. Egal ob Privatperson oder Unternehmen – websites sind die moderne Visitenkarte und ihre grafische Gestaltung von äußerster Wichtigkeit. Der User muss angeregt werden auf der Seite zu verweilen und darin besteht für zahlreiche Webmaster die größte Schwierigkeit. Websites zeigt mit detaillierten Screenshots zahlreiche ausgewählte Seiten zu den Themen Lifestyle, Food, Reisen, Sport, Kunst und Musik und bietet dem interessierten Leser einen kurzweiligen Überblick über dieses faszinierende und schnelllebige Medium. Für jeden der gerne durchs Netz surft oder kreative Anregungen sucht, ist dieses Buch genau das Richtige!