PRESS ARCHIVE

Novum – World of Graphic Design, June issue, Anniversary issue: 85 Jahre / 85 Years of Novum, The 2000s – A View Back on the Last 10 Years of Graphic Design, featuring FL@33's Street Type logo, p.53, Munich, Germany, May 2009 (English and German)
___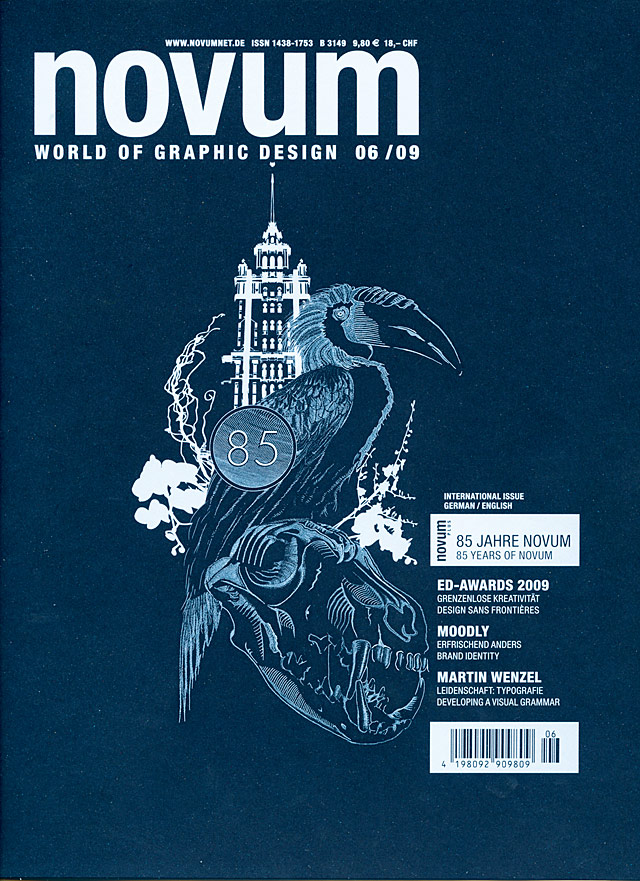 NOVUM PLUS: 85TH ANNIVERSARY
The 85th anniversary issue of German graphic design magazine Novum kindly selected a FL@33 illustration to be part of a small selection of visuals attempting to illustrate the last 10 years of graphic design (featured either inside or on the cover of Novum during the first decade of our century).
___ The selected 33 Street Typeface illustration was once before featured in Novum when they ran an 8-page FL@33 profile a while back. We also created the issue's cover at the time.